Cranes India
Welcome to our website. You may find a large display of our Cranes Manufacturers in India,and everything about cranes on our site. The concerns and quarries will be answered and fulfilled by your visit. Your quest through our responsible and reliable manufacturer product line would realize about our quality contract and our merchandise Quality. MODHESHWARI ENGINEERING AND FABRICATORS has delivered countless models of diverse kinds of EOT Cranes We feel proud to having many successful running products in India. EOT Cranes, HOT Cranes, Jib Cranes, Gantry Cranes, Wire Rope Hoists, Chain Hoists.
The most generally used of energy driven crane for indoor executive is without a doubt the three movement EOT crane. It serves a bigger range of floor space inside its own particular voyaging confinements than some other changeless sort raising course of action. this kind of crane is given advance over the floor level. Consequently it involves no floor space and this can never interface with any expansion of the work being done at the floor of the edifice. This type of EOT crane is utilized as a part of huge steel plants. They are popularly used for repair and maintenance in steel plants
EOT Crane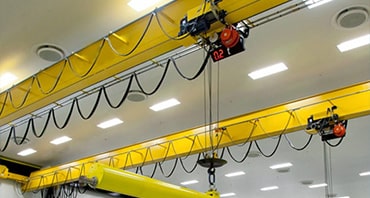 As being one of the most trusted EOT Cranes Manufacturer of assorted kinds of cranes. We are affianced in manufacturing of a wide range of Cranes that is qualified to handle heavy loads. single support and twofold brace EOT Cranes.
Jib Crane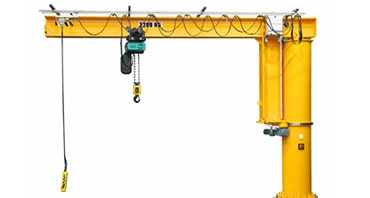 In order to provide quick material handling system for small work place, we have designed and developed jib crane for efficient working. It plays significant role to reduce labor cost.
Trolley Crane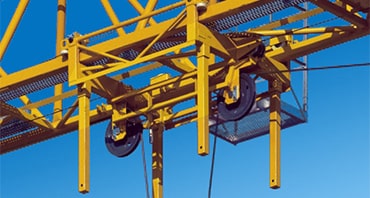 Motor driven trolleys are very handy tool for the material handling up to 2 tons. We are at MODHESHWARI ENGINEERING design and develop different kinds of cranes having lots of industrial usages. We are marked as one of the top most trolley crane manufacturer.
Gantry /Goliath Cranes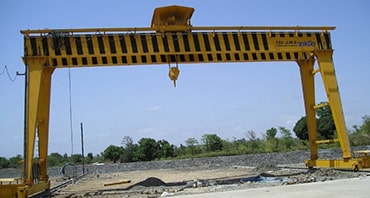 For some technical operations, overhead crane systems are not suitable. For such operations Gantry / Goliath Crane is the best options. Gantry /Goliath Cranes in India travel on the rails. They are safe and economical for the material handling. We are tagged as the one of the foremost Gantry / Goliath Cranes manufacturers.
Wire Rope Hoists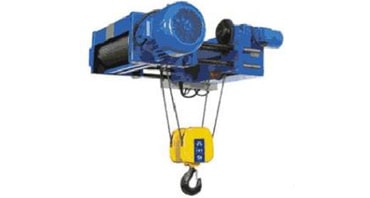 We are pleased to put in the picture our success story of lots of victorious installations of our cranes across India. We are one of the noticeable wire rope hoist manufactures. These elegant models of wire rope hoists in ahemedabad are custom built hoists suitable for specific application of customers. For class 3 and 4 duty, heavy duty hoist are available.
Chain Hoists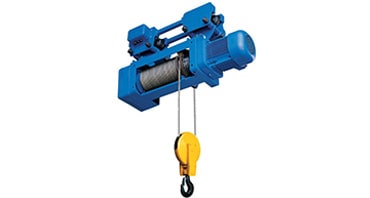 Being major supplier of heavy duty cranes, we also design chain hoist. With experience of fabrication techniques and implementation of expert manufacturing unit provide finest quality of chain hoist. Our offered chain hoists are precisely made from premium grade material. we have developed high quality range of chain hoists.